To celebrate International Women's Day (IWD) we're taking a look at some of the brightest up and coming female talent in sport. Women's sport is growing exponentially at the moment, with the Women's World Cup setting the benchmark in 2019, as over 1 billion people tuned in over the course of the tournament.
So let's take a look at the top 5 female athletes to watch out for in 2021.
Caroline Dubois – Boxing
At the age of just 20, Dubois has a bright future ahead of her. Having already won a gold medal at the Youth Olympics in 2018, as well as being a World Youth champion and four-times European Youth champion, she is coming into the limelight with plenty of calibre.
Some of you may recognise her surname too and she is definitely on level with her brother Daniel Dubois who is another huge talent coming through in British boxing. Like her brother was, up until his latest fight, she is unbeaten in her career so far and is being tipped to be the next Nicola Adams.
Let's not restrict her to mere comparisons though, she has bags of talent and the boxing world at her fingertips, so she's definitely one to keep your eye out for.
2. Naomi Osaka – Tennis
The four-time Grand Slam winner has become a staple of women's tennis in the last few years, winning all four of her titles in each of the last four years. At the age of 23 she's another bright tennis star coming through the ranks who has already proved how good she really is by beating Serena Williams in straight sets to win her first Grand Slam.
For International Women's Day she spoke about the importance of having role models in sport, to inspire the next generation of female athletes saying;
"I watched my idols from afar, either in the stands or on TV, and now knowing that a young girl may look up to me is an honour and one I don't take lightly. I want to be there in any way I can to help show young women (and men) that they have support." (Courtesy of Olympic.org.)
For all the latest sports news follow our live blog here.
3. Lena Oberdorf – Football
If you were asked to name a footballing achievement that all footballers would want during their career, playing for your country at a world cup would certainly be up there.
For 18-year-old German Lena Oberdorf that has already become a reality. She also competed in Germany's win over England in 2019, in front of 77,768 spectators at Wembley, which broke the previous attendance record of 45,619.
Having already got this experience under her belt before her 19th birthday in December last year, she is well equipped to develop her talent ahead of what could be an illustrious career.
4. Sydney McLaughlin – Athletics
The world of Athletics is incredibly difficult to dominate, especially within the USA, who power through gold medal totals and world records like they're going out of fashion.
However, Sydney McLaughlin is coming through as one of the next leading track stars, as she bids to win gold in the hurdles events at the Tokyo Olympics. In 2019 she broke her personal record and took the third fastest time in history, so it's on the cards for her to become a household name this summer in the delayed international event.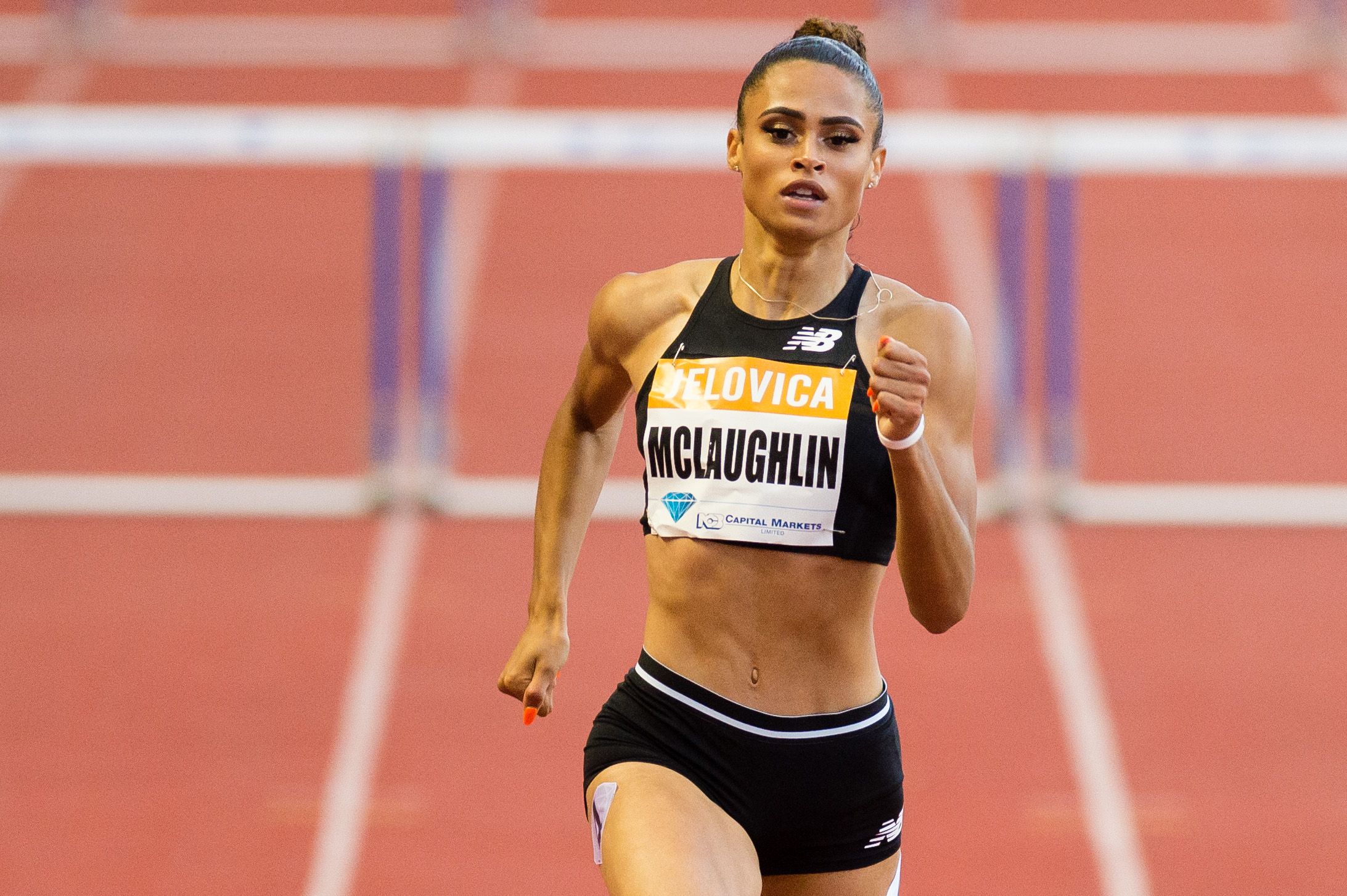 She's been head to head with Dalilah Muhammad over the last few years and as Muhammad enters the latter stage of her career McLaughlin will be looking to take the mantel.
5. Chennedy Carter – Basketball
Currently playing for the Atlanta Dream, Carter has stated her claim to be the next star point guard in the Women's National Basketball League. Known for her consistency at college level she has taken that same ability to the pro leagues and in 2020 she registered 13 double figures scoring outings in 16 games.
At the top level consistency is key to being the best, it separates the elite level athletes from the less memorable players and if Carter wants to cement her name in women's basketball then she will need those same numbers year after year.
This is definitely possible for the 23-year-old, who's coach in Atlanta, Nicki Collen, said that she was a 'future hall of famer.'
It truly is a great time for women's sport and if you look out for these rising stars in 2021 you'll be extremely impressed by just how far their side of sport has come and here's to many more years of them being in the spotlight.